Little Wildling Dough
Date Posted:25 July 2020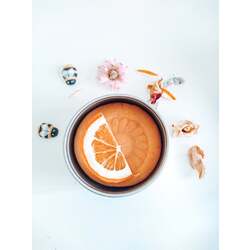 Sometimes we discover a product that just makes our hearts sing and Little Wilding Dough is just one of those brands. Created by a gorgeous and courageous mama with so much devotion and love. Rabiyah uses natural, organic ingredients sourced in Australia adding scents from fruits, herbs, flowers and essential oils to help sooth the senses and bring calm to children during play.
If you are looking for a gift for children who "have everything" and also want to support more then one small Australian business then check out the gift packs within the range.
This little West Australian family has sourced as much of the materials as possible from Australia and we love them for that!! - from the organic wildflowers and herbs from Margaret River, the wood for the stamps, the biodegradable glitter, honey and the tins and even the labels are all Australian made.
Take a look at the beautiful brand.