Having a more sustainable Christmas when you have children can take some planning, but if you've got a good strategy up your sleeve you'll find it's not only possible, but easy, to give greener without breaking the bank. These are some of our favourite ways to make the festive season a more environmentally friendly and more meaningful affair for both you and the little ones!
Packaging matters
Opting for decorations, gifts and groceries with less packaging is a great way to minimise your plastic trail. Toys like our Kappa block set or Grapat timber toys are handmade from natural materials with only cardboard packaging.
We know, though that there will be times when your child has their heart set on a great, durable toy that you know they will treasure but it comes with excess packaging. In this case, one idea is to ensure you go green on the wrapping – think recyclable gift paper, festive fabric, newspaper, butchers paper decorated with stamps, our beautiful collection of Sarah's Silks and so on. To boost your gifts visual charm, decorate with natural cord or twine and slot in plants, seed packets, leaves, flowers or gumnuts you find around your neighbourhood.
Ditch the excess
Buying an avalanche of stocking fillers for the kids doesn't just cost the planet, it also devours your time, money and energy each year. Instead, look for high-quality toys and products that are safe, durable and will enrich their lives long after the holidays have wrapped up.
For inspiration, we have a range of small sized but useful toys like our Bling2o fun swimming goggles and BINGO Aussie boardgame that tick both the fun and practical boxes – perfect to savour throughout the summer holidays. If your kids still don't want to part with the thrill of reaching deep into their stockings and pulling out a variety of treasure, fill them with useful and non-plastic trinkets like eco tableware and drink bottles, card making kits, playdough or activity books – or some of their favourite edible treats.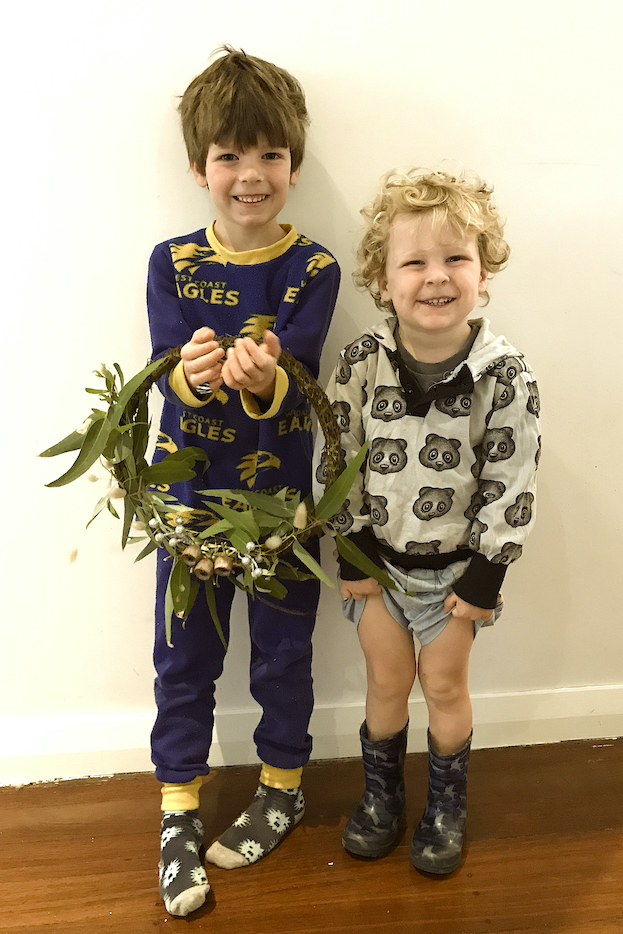 Think outside the box
Dedicating yourself to a sustainable Christmas isn't all about beeswax wraps and bamboo straws – alternating your bought gifts with experience vouchers can make the festive season even more exciting. Not only will giving your kid a voucher to their favourite wildlife park, museum, or zoo give you a bonding day out, you'll also be supporting the venues that have been doing it tough this year.
If you think your child will be disappointed that they have less physical gifts to unwrap, get creative. You can turn giving a voucher to them into a scavenger hunt on Christmas day by hiding the voucher somewhere around the house and creating a trail of clues to help them find their gift, beginning at the tree. Free, easy and takes only a little imagination to make REAL magic on Christmas morning!
Foster their love of nature
Instilling love and respect for nature and wild places in the next generation has never been more important. Encourage your kids to get outside and learn about the natural world with gifts such as flower presses, kites, magnifying glasses, binoculars, bee homes or bird boxes.
A sustainable Christmas can feel like a tall order amidst the madness of the season, but when you have a few tricks like these up your sleeve, you'll find it's not as hard as it sounds.
Here's to a joyful, meaningful and (hopefully) calm Christmas, and a Happy New Year!
Teri and the team at The Cuckoo's Nest.