Nature Bubz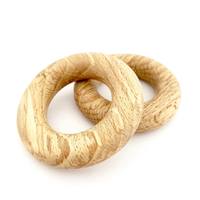 Launched in early 2014 and family owned - Nature Bubz products have been designed to be modern, minimal and aesthetically pleasing. Teethers CAN be gorgeous!
Their focus is on offering a range of safe, quality products that are designed to be beautifully functional for the modern family.
Teething toys that your baby will love, necklaces that you will actually wear! Modern products that will fit seamlessly into your lifestyle.
Safety first - ensuring all Nature Bubz products meet and exceed mandatory safety standards.